...During the campaign he identified what needed to be done to expedite a sale at the most opportune moment and got us a great deal. We found Brandon to be incredibly professional and knowledgeable, and wouldn't hesitate to recommend him to manage the sale of your property.

Vendor, Botany Downs, Nov 2021
Brandon is a passionate, hardworking, attention to detail guy and we must say the best Property Agent we've ever dealt with. Brandon was very good in his communication from the get go and also took the time to go through all the paperwork with us step by step... We wish Brandon all the very best in his future and we know that he'll go far. You're a Legend.

Annelise & Clint (buyers), Botany Downs Nov 2021
Brandon was an awesome agent for us. He was very attentive and always available when we needed questions answered. He had good practical advise and managed to get us the top price we had hoped for. He is a lovely positive young man and we have no hesitation in recommending him.

Melanie & Steven Bunn (Vendors), Botany Downs, Nov 2021
...He supported and guided us very professionally throughout the process and has shown himself to an extremely committed and worked very hard on our behalf to market our home throughout the Level 3 lockdown. We would not hesitate to recommend Brandon , he has been awesome to work with.

Erin & Kerry (Vendors)
Cockle Bay, Oct 2021
Brandon and his sales team gave excellent support and advise which made selling the house, via internet auction when Auckland went into level 4 lockdown, a lot easier to deal with. Brandon provided good reports and feedback from the interested parties and I wouldn't hesitate to use him and the Harcourts Howick team in the future.

Neil Poulton (Vendor), Pakuranga, Sept 21
Brandon McCorkindale encompass everything you look for and wish for in a Real Estate agent - professional, experience, knowledge, accurate appraisal figures, timely attention to queries, good follow up from him, negotiation skills and patience...

Paula Woodhall (Vendor), East Tamaki Heights, Sept 2021
He is very gentle, easygoing and professional agent. Easy to communicate and responsible.


Kris (Buyer)
Pakuranga, Sept 2021
My house selling experience was a long process with legal issues and Brandon was the epitome of patience throughout. Hard-working and polite. I would recommend Brandon to anyone wishing to sell their home.

Lisa (Vendor), Pakuranga, Aug 21
Brandon was a pleasure to deal with, his communication, energy & enthusiasm was great.

Helen
Sunnyhills, June 2021
Brandon did a great job was very helpful and went above and beyond to help us secure our new home, much appreciated!!

Simon & Alana (Buyer)
Cockle Bay, June 2021
Brandon is professional, dedicated and passionate and dedicates his energy to marrying sellers and buyers to happy successful real-estate outcomes.

Debra Ross (Vendor)
Cockle Bay, June 2021
We had the pleasure to work with Brandon when selling our house. He was warm and friendly but always professional. We would have no hesitation in recommending or working with Brandon again. Outstanding result.

Robert & Jude
Ellerslie, May 21
We highly recommend Brandon, he really went out of his way for us and made the whole process as easy as possible. We are so stoked with our new home!

Jarred & Kate
Mellons Bay, May 2021
It was a indeed a great pleasure to deal with him. If not for him, we would not have found our beautiful home. Thank you very much Brandon.

Neelima & Kalyan
Howick, May 2021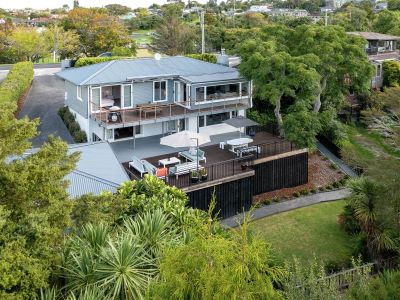 Brandon delivered a result that exceeded our expectations. His video presentation, coordination of the write-up and photography to market our home were first-class. His positive approach and professionalism make him a pleasure to deal with.

Angela & Peter
Cockle Bay, April 2021
Continually keeps you updated considers your needs and he always acts professionally with a BIG smile. Highly recommend.

Robert Elmes
Eastern Beach, April 21
I had a very good experience with Brandon. He was very professional and managed to take the stress out of selling my property for me. I would recommend him to anyone wanting to sell their house

Diane Lye,
Golflands, April 2021
Brandon worked hard throughout the campaign period to drive awareness, interest and most importantly get people through the door to have a look. On auction day we had over 30 people attend which drove a result that was far above our highest expectations! We would highly recommend working with him and are super grateful for everything he did to get us such an AMAZING result!

Liv & Corben
Howick, April 2021
Nice Gentleman, good communication, professional skill.



David Ge (Buyer)
Cockle Bay, April 2021
...We were communicated with throughout the process, even through covid lockdown restrictions. We thank him for his dedication in achieving the great final result which was a sale for a great price exceeding our expectations. We have no hesitation in recommending Brandon McCorkindale to anyone wanting to buy or sell a property.



Greg & Lana (Vendors)
Cockle Bay, April 21
Quick, efficient and clear response, responsible and considerate. Definitely would consider again if there is chance in the future.


Sarah & David
Ellerslie, April 2021
Brandon goes above and beyond, I know that might sound Cheesy but... it's very true. The sale was tricky as we found there was works that had to be done to the house prior to settlement. Brandon got it all sorted just in time. He is a great communicator and always found a way to make it work for both parties.

Noreen & Alex Wilson,
Half Moon Bay, April 2021
Brandon, quietly and confidently, led the initiative to push for as many private viewings as could be practically achieved in the circumstances and supported development of a strong portfolio of interested parties. Due to Brandon's professional dedication we achieved a great result and were pleased with the support from him and his team. Definitely a strong recommendation if you are thinking of an agent to sell your home!

Robert & Gaynor Hillier Half Moon Bay, Sept 2020
Brandon made this so easy, he took his time to explain the entire process and reassured us throughout. He was always available to answer questions and never rushed us when it came to decisions or when we needed time to discuss...We are so pleased to have worked with Brandon throughout this as he is very relatable and down to earth. We would recommend him to everyone.


Dylan & Lushea
Golflands, Aug 2020